== Ingram Autocontrols Archive Page == (204a)

Model 164b Control Unit
Purpose: This archive page shows the drawing for the earlier Model 164 control unit, as a reference.
Notes:
The earlier Model 164 template shown below:
Had all parts mounted "flat" on the plywood base
Used simple Radio Shack knife switches for turning power on and off.
Used standard 8-position Radio Shack terminal blocks, one wire per terminal.
The latest Model 165 (Model 1651) control unit is functionally the same as the Modle 164, but was made more compact by the following changes:
It uses Radio Shack DPDT switches and LED's mounted on a vertical angle, to save space.
It uses a 16-position terminal block, with two wires on some termals, to save space.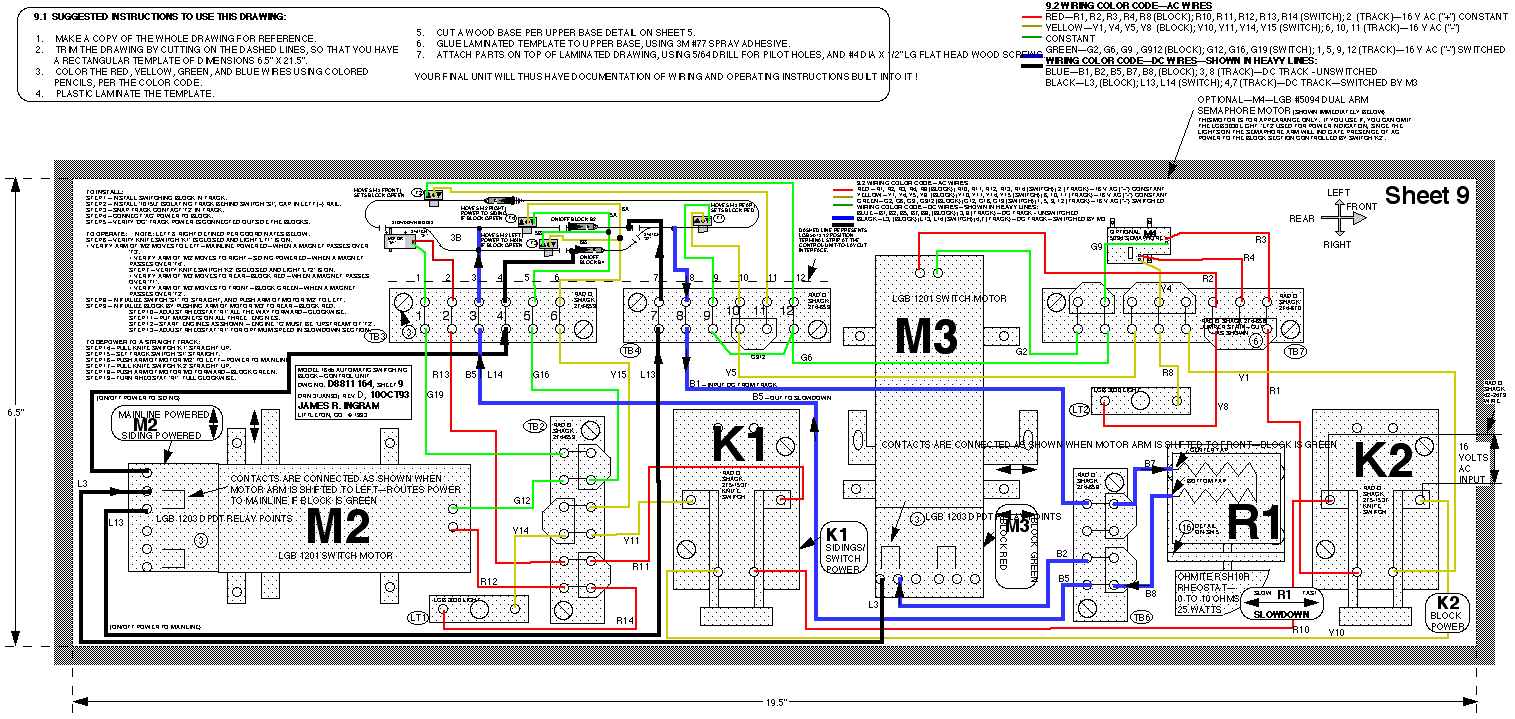 This page created 10/07/2003, modified 7/22/2007 (9L08) by
JamesRobertIngram.com , Williamsport Pa, Voice Mail 570-322-7597